Posted in Featured, Overcoming Addiction, Pursuing God, The GREAT Adventure—Journeying with Jesus!
Addicted to Romance?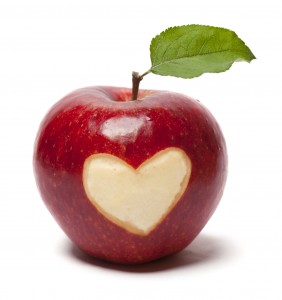 Are you struggling with a romantic obsession or addiction? 
Perhaps it's an infatuation with romance novels?
Or a seemingly harmless online flirtation?
Or fascination with a roguish yet tender character from a movie or TV program?
Or maybe it's something you're hiding from others?
But it's an obsession that obliterates your icky feelings, or better yet, makes you feel good—loved, beautiful, and cherished? Safe?
I struggled with needing romance for a long time.
My addiction was romantic fantasy. It began as a way of coping with holes and hurts when I was young. Then it shadowed me into adulthood.
It stole my life.
It led me slowly, almost imperceptibly, down a dark path. Then darker paths. I rationalized all of it, somehow.
Until one day He pulled back the blinders. Through His eyes I saw it for what it was. Ugly. Sinister. Terrifying in its control over me. Suddenly I was horrified. Embarrassed. Ashamed.
I tried to shake it off. Scrub it off. I strained to strip it away.
Too late. It had a malevolent and tenacious grip on me. Not just on me, in me. I could feel and "see" its black, slimy tendrils wrapped around and through my living, beating heart. I feared that to tear it out would hurt me. Kill me.
I hated it.
Oh how I tried to ignore it. Defeat it. Master it. Control it. Be rid of it.
When my strength was exhausted, I laid there in abject defeat.
It laughed at me.
I opened my arms wide. "Help me, Lord!"
He came. The One Who loves me.
"He reached down from on high and took hold of me;
he drew me out of deep waters.
He rescued me from my powerful enemy,
from my foes, who were too strong for me." Psalm 18:16-17
Yes, it was painful. But as He ripped the screaming darkness from my heart, He poured in His warm, soothing Self. His loving Presence trickled down, though, around, and over every raw and torn and tender place. Healing me. Restoring me.
I talk about this battle in my book, The Divine Romance—Going to God with the Longings Only He Can Fulfill. 
It has a happy ending:
"He brought me out into a spacious place…"
And I finally understand His heart for me: 
"…He rescued me because He delighted in me." Psalm 18:19
 What do you think?
How does our culture feed into our longing for true love and acceptance?
Why do you think it's so difficult to let go of things that make us feel good, even when we know they're not the answer?